It's no secret that making purchasing decisions for your construction business can be overwhelming – whether you're an experienced expert or brand new to the market. Narrowing down the selections can lead to even more comparisons, such as determining whether tracks or tires are a fit for you. The good news? There is room for both in a construction fleet, so you truly can't go wrong. While both Compact Wheel Loaders (CWL) and Compact Track Loaders (CTL) run on a mix of terrain and transport, reduce downtime, and use similar attachments, we dug a little deeper and did some of the heavy lifting to help you make the best choice for your business.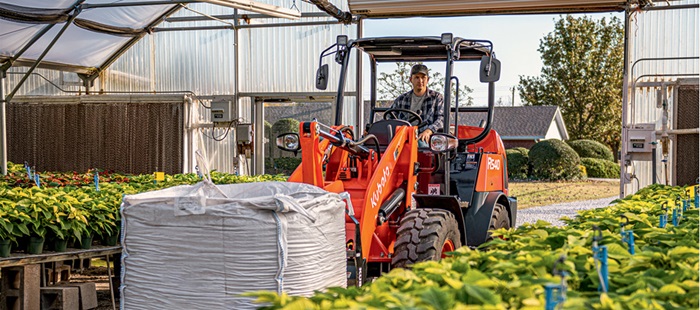 Compact Wheel Loader (CWL)
CWLs are dedicated lifting and loading machines, excelling in landscaping, nursery, residential, commercial and rental applications. They work best on solid, dry ground and move at higher travel speeds to reach more jobs in a day, making them a great choice for townships or municipalities and snow removal, to name a few examples. These machines have great visibility – with the Kubota R540 and R640 cabins fully enclosed in glass, offering the operator a panoramic perspective of the environment outside. Furthermore, the multi-function control lever on the R540 and R640 models provides fingertip controls for easy operation.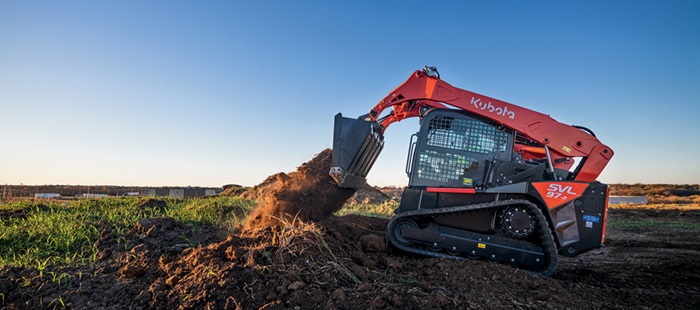 Compact Track Loader (CTL)
A sister machine to CWLs, CTLs are nimble, powerful and reliable, completing many different tasks on any jobsite. Machines in the Kubota SVL Series are excellent at dirt work, lifting heavy loads with pallet forks, and running attachments, including brush cutters, grapples, and stump grinders. Contrary to CWLs, CTLs excel on uneven, hilly terrain and are great in wet and muddy conditions.
Homework Time!
Now that we've broken down the key differences, the next step is to conduct research to determine your biggest jobsite needs. "The customer needs to do their homework – understand the job application and what is needed to complete the job," said Patrick Baker, Kubota construction equipment product manager. "If the customer understands their needs, there's a better chance the customer will make the right purchase."
The obvious features that make each model unique include size and tracks vs tires. Additionally, CWLs have higher travel speeds and can get to other job locations without the need of a truck and trailer, whereas CTLs offer more attachment capabilities and off-road terrain capabilities.
The Bottom Line
Between the CWL's loading, dumping, and lifting capabilities and the CTL's nimble maneuverability, there is certainly room for the two models to work collectively in a contractor's lineup. With comparable specifications and performance, if a customer purchases both and uses them in the proper applications, the business can be more profitable and have the ability to work in many different job applications.